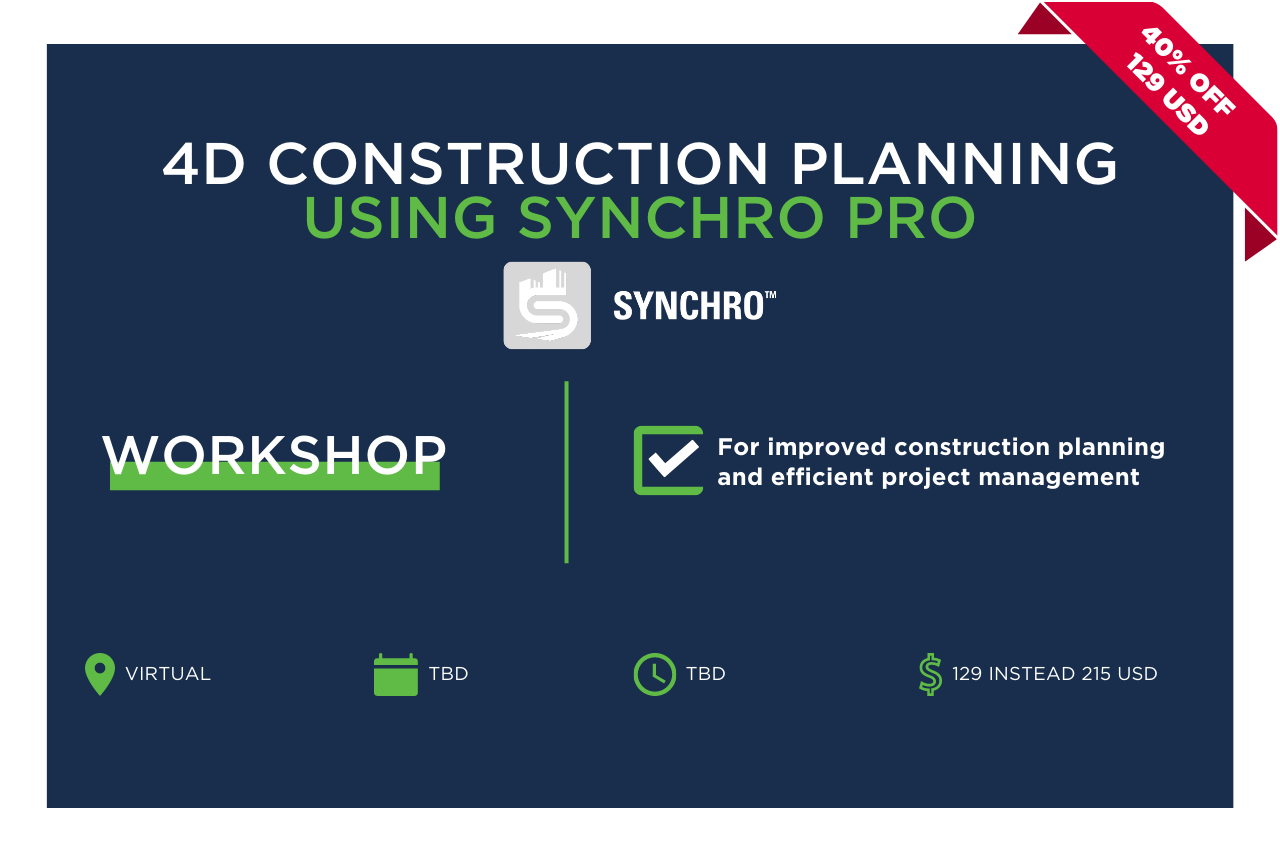 LIVE/RECORDED - 4D Construction Planning Using Synchro Pro
4D planning is an industry practice that combines two deliverables for many project teams that already have the project schedule and a 3-D model The 4-D model allows stakeholders to visualize their schedule in a 3-D space, which empowers engagement, communication, and decision-making throughout the project lifecycle.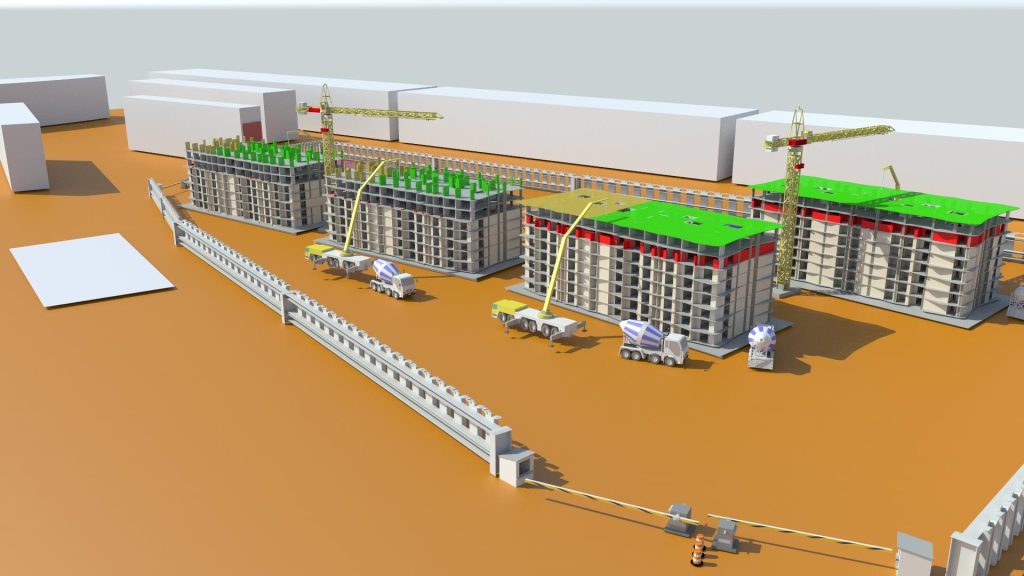 4D planning is a promising tool for the construction industry. It demonstrates clear benefits for project planning, which would not be possible with the more traditional methods commonly used in the industry.
The implementation of 4D allows planners to create more realistic programs and break down any miscommunication between what is planned and what is executed. High quality BIM based design and staff training is a worthwhile investment which will provide great benefits throughout the project lifecycle.
BIM and 4D is not a trend, but a way of working that is here to stay. BIM and 4D planning is the future for project success.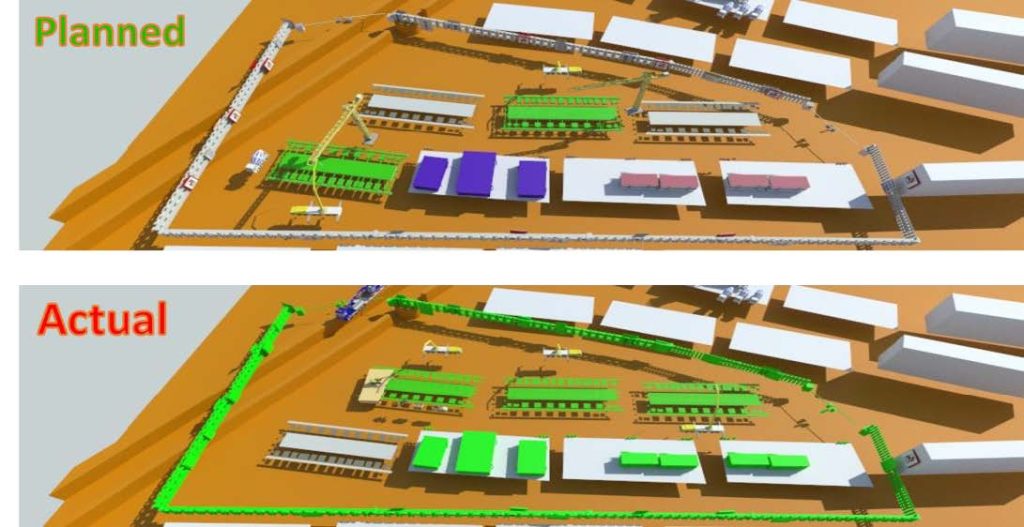 Benefits of Construction Simulation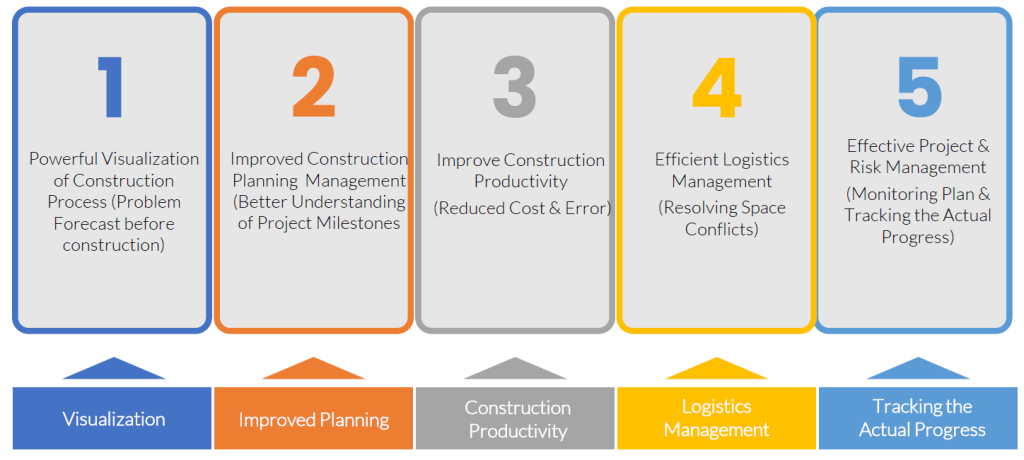 Synchro 4D Pro
SYNCHRO Pro is the leading 4D construction modeling application delivered in SYNCHRO 4D, enabling modelbased scheduling and simulations. Improve safety, quality and cost throughout the project lifecycle
Virtual construction isn't about project simulations, SYNCHRO Pro gives teams a medium to create, analyze, edit, report and manage projects through a single visual interface.
SYNCHRO Pro enables teams to improve quality, safety, productivity, and efficiency of construction projects around the world.

SYNCHRO 4D is a real-time cloud solution that enables digitally enhanced construction planning and operations.
The only platform that interoperates with all major 3D modeling and scheduling tools in the market, you can count on SYNCHRO 4D to handle your most complex construction projects.
Take advantage of virtual construction, planning, and model-based workflows.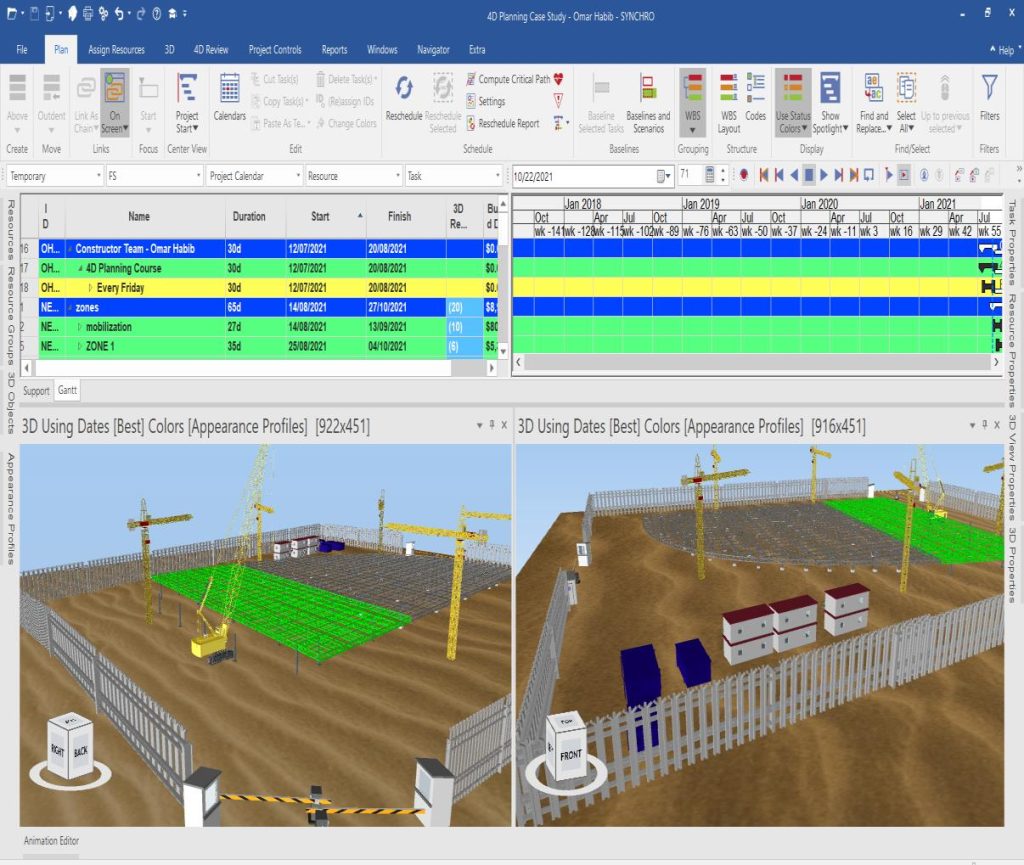 Put a Synchro PRO 4D schedule in your next schedule review meeting and see how the dynamics change. Regardless of the level of experience, everyone sees the same project including logistics and temporary works, they discover concurrent and unsafe work, they can analyze a variety of approaches and identify the impact, they want to as because communication is clear and easy and their voice matters.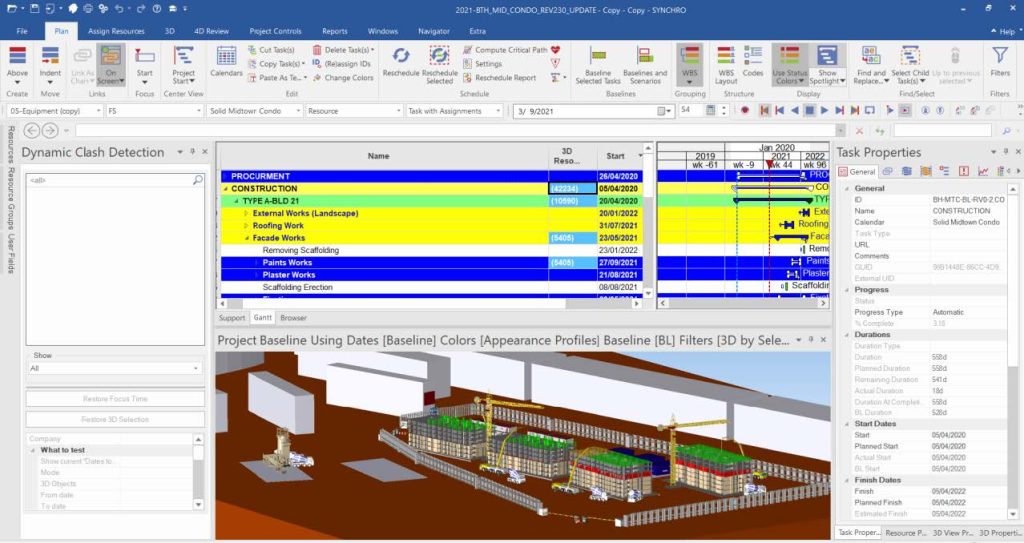 Synchro Construction Solution's Products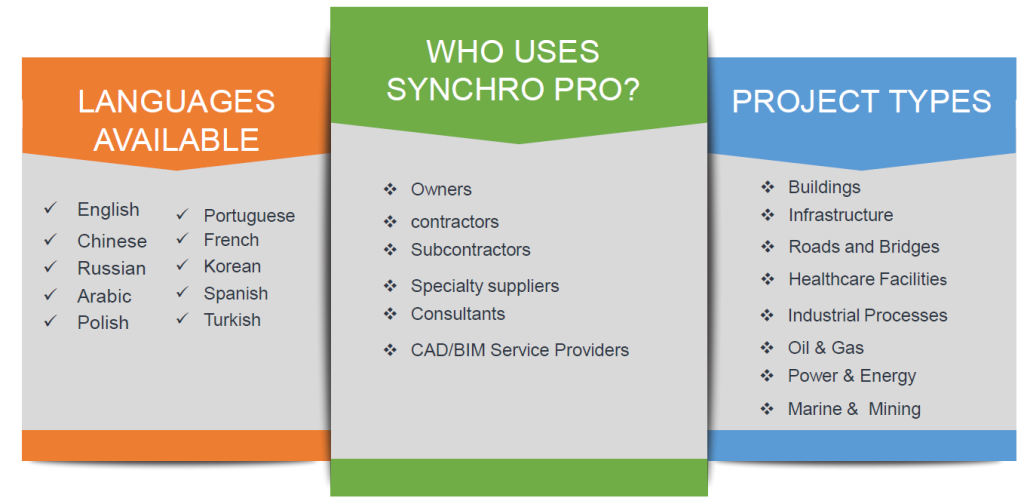 Synchro 4D Pro Benefits
Enabling digital transformation empowers people to find the best solutions for every construction challenge.
Leverage SYNCHRO 4D's unique ability to auto-match your BIM model to your schedule, updating your construction plan in 4D in a matter of minutes
Reduce cost variance using comprehensive resource management and see planned versus installed quantity tracking, project and contractor earned value or critical paths.
Lead progress review meetings using the 4D model as the central information hub for clear, collaborative, and productive planning and decision-making with all stakeholders.
Deliver a safe project by reviewing the virtual Jobsite as it changes over time, identifying risks, and resolving them.
Reduce your schedule variance with visual look-ahead reports that identify activities, work areas, and equipment, allowing you to view your task list by contractor or work package.
Plan for safety hazards and risks before you start work at the Jobsite using dynamic spatial coordination analysis that identifies work area overlap, overhead crane risks, and potential for obstruction delays.
Improve schedules and deliver a well-managed project by creating programs everyone can understand. The visual medium of computer animated graphics drives visibility and transparency.
Create real-time digital feedback loops between the field and the office for improved productivity tracking, helping you understand where everyone is at any given time.
Setting Expectations
SYNCHRO Fundamentals provides four-s whole experiences covering the essential topics of SYNCHRO PRO, from beginner to intermediate level.
It is focused on teaching the essential skills in using the SYNCHRO PRO productively at an introductory level for project implementation.
The Fundamental course will use a building model to demonstrate and practice SYNCHRO PRO features.
The course is designed for new or experienced users who need a refresher to warm up their SYNCHRO knowledge.
The training materials explain SYNCHRO PRO tools for a construction project. However, you can apply the same steps to any other type of project without any issues.
Main Topics

Who Should Attend
This is a practical course designed for all engineers looking for a practical, hands-on, and highly engaging approach to learning 4 D construction Planning using 4 D SYNCHRO PRO

Training Outcome
By the end of the training, the participants will understand the essential functions of SYNCHRO and be able to create their 4D models and export the sequenced images or animations for project team review and presentation.
Enable teams to be operational in BIM projects.
Develop capabilities and create a complete understanding of the relevant software.
Learn how to create 4D construction sequence models by linking objects to schedule activities in planning tools (P6).
Learn significant features of Synchro for project management, animation, and presentation.
Learn how to import scheduling and model data, schedule tasks, and visualize them with Gantt charts, track progress, and create animations based on tasks
Learn how to interpret a model breakdown structure (MBS) and work breakdown structure (WBS).
Enable review of 4D construction sequence models developed by design consultants and contractors.
Learn to spot delayed or out-of-sequence items in a 4D model.
Link schedule data to actual project progress and track delayed things.
Create, assign and track project tasks across all stakeholders and project team members.
Ability to create and adjust appearance profiles.
Learn to change colors on modeled items to reflect their status.
Ability to share scheduling reports.
Learn to export to paper, PDF, and image and video files.
Training materials.
Samples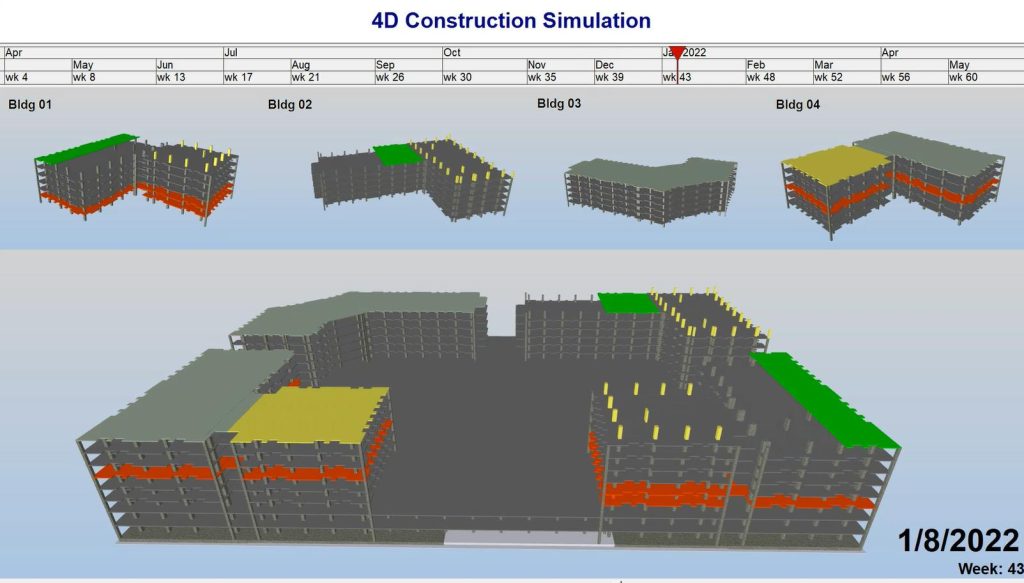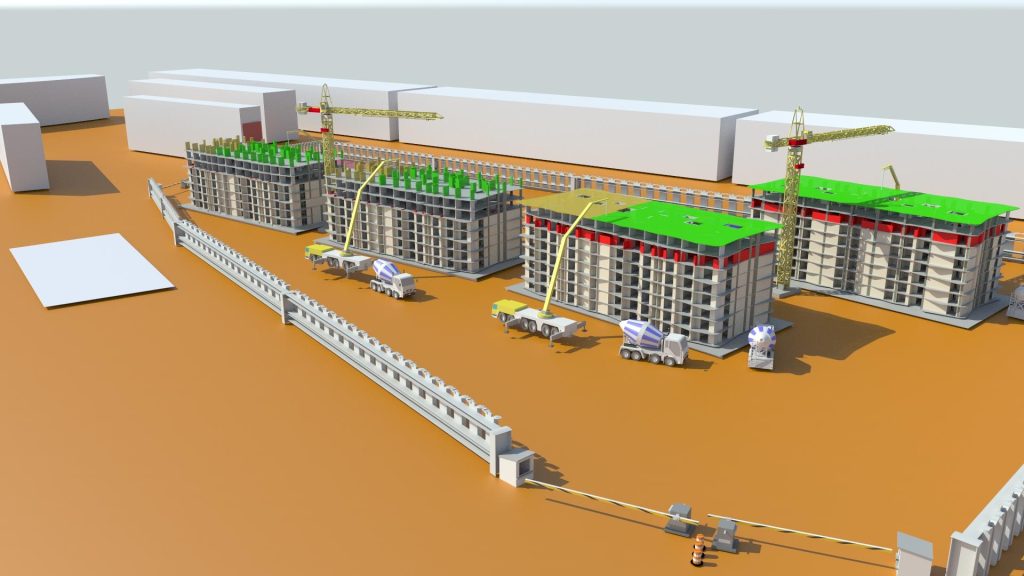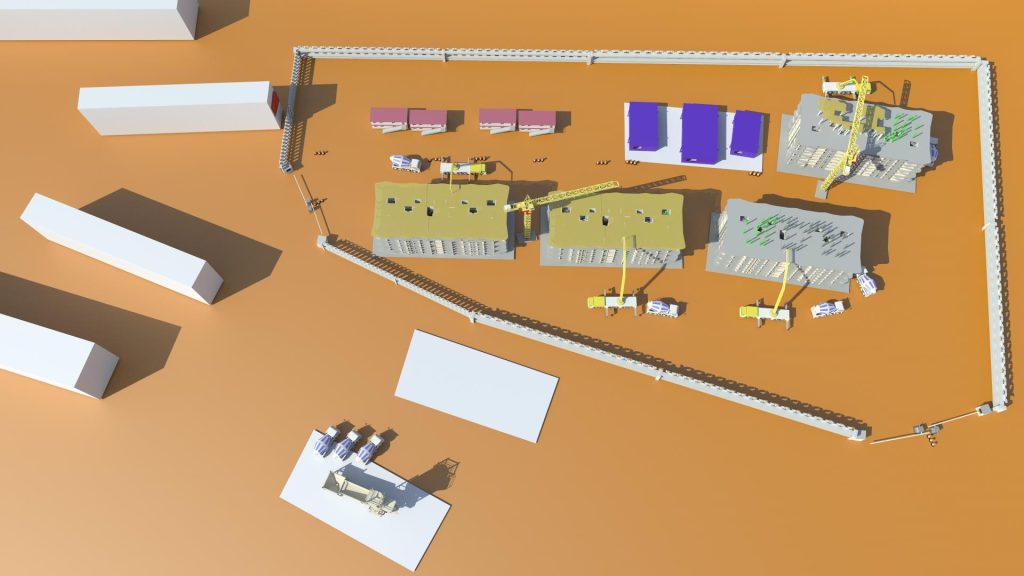 Contact us for the service you want to use